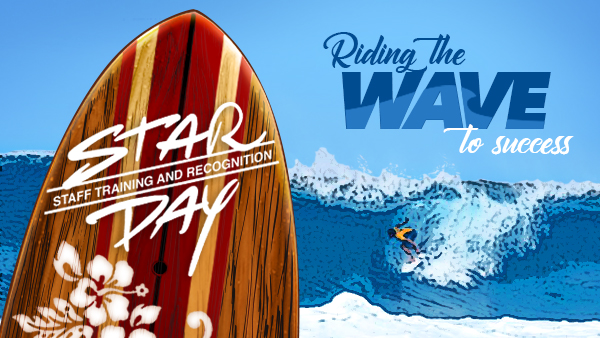 Be a part of the fun and register to participate in this year's STAR Day video!

Get your beachwear ready (e.g., Hawaiian shirts, grass skirts, leis, sunglasses, etc.) and reserve your spot to feature your office in a special
rendition of The Beach Boys classic, "Surfin' USA." Email Margarita Adona at madona@csufresno.edu by Friday, March 9, to schedule.

This video will be featured at the 52nd Annual STAR Day Service Awards Luncheon on Friday, May 25. For inspiration, watch the 2015 "Happy" STAR Day video.

If you have any questions, please call 278.7520 or 278.4299.

We look forward to hearing from you soon!