Introducing the 2012-13 Bulldog Pride Fund Scholars – awarded $10,000 in scholarships!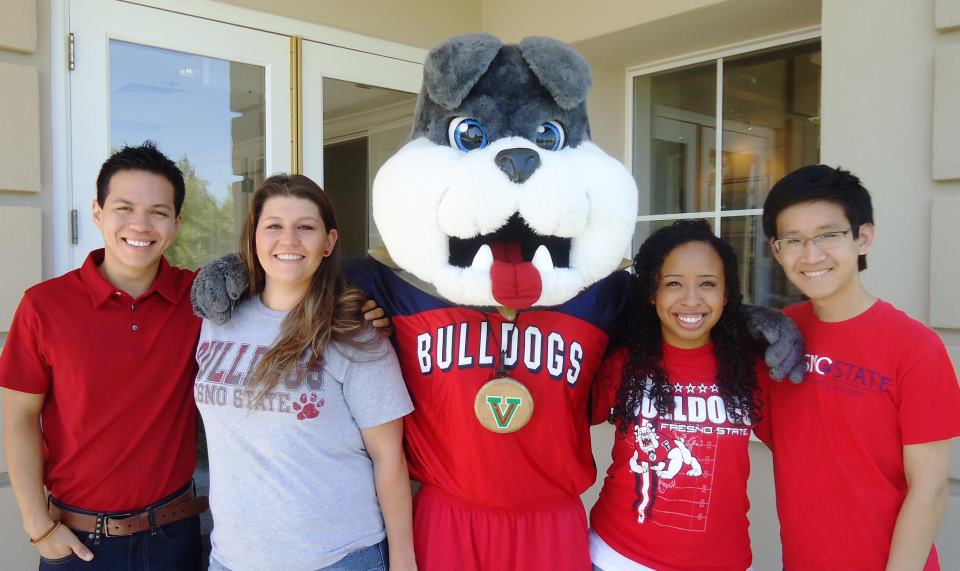 The Bulldog Pride Fund at Fresno State is pleased and proud to present $10,000 to the 2012-13 Bulldog Pride Fund Scholars:
• Leo Barajas – a senior from Madera majoring in mass communication and journalism;
• Michelle Swift – a senior from Burney studying recreation administration;
• TimeOut – a junior from Fresno majoring in kinesiology;
• Dausha Calhoun – a junior from Riverside studying nursing; and
• Justin Kamimoto – a sophomore from Clovis majoring in business.
Each scholar will be publically recognized on Sept. 28th at the Bulldog Pride Fund Scholars' reception, to be held at the Smittcamp Alumni House from 4:00 to 5:00 p.m. Master of Ceremonies will be Jared Lindo (2009), the inaugural Bulldog Pride Fund scholar. These scholars will also be recognized later the same evening at the Top Dog Alumni Awards Gala held at the Save Mart Center. There each will receive a $2,000 scholarship.
In 2006, the Bulldog Pride Fund was established with one simple mission: "To support student scholarships at Fresno State." To-date, it has provided 23 scholarships valued at $39,000. Made possible by nearly 400 donors and friends. Total donations to the Bulldog Pride Fund have surpassed $230,000, as well.
ONLINE:
http://www.bulldogpride.org