Educational opportunities
reach around the world
In its first century, Fresno State evolved from a modest college primarily focused on training teachers to a vibrant university that prepares students for the world. As Fresno State looks to the future, its focus on internationalization will continue to grow.
The university's extensive global efforts reflect its region, one of the most diverse in the United States. People from about 100 cultures live in the Central Valley, creating a distinct advantage as the region's economy increasingly relies on connections to international markets. This advantage also requires understanding the business, history, religion and culture of nations around the planet.
Fresno State undertakes numerous programs to boost worldwide alliances and is stepping up its efforts. President John Welty has appointed a task force to move forward his new initiative in this area, said Lynnette Zelezny, dean and associate vice president of Continuing and Global Education.
"Key to internationalization is attracting top students at home and abroad who seek to be globally competitive," Zelezny said. "In addition, the university's initiative seeks to expand international partnerships to support students and faculty in pursuit of Fulbright scholarships."
Fresno State not only welcomes international students to study here while its students study abroad, but also it takes pride in graduates who share their expertise around the world. In fact, today's employers seek recruits who possess some global understanding and can work across cultural and linguistic boundaries.
Faculty members also embark on global projects, typically through Fulbright fellowship awards or international travel grants. They are in demand to lecture, consult, publish writings and present research findings at conferences.
Dr. William Covino, provost and vice president for Academic Affairs, said developing global citizens is one of the most important responsibilities for a 21st century university.
"Advances in technology and transportation have extended our reach across the globe, as providers of and partners in educational experiences that benefit from the rich diversity of the international community," Covino said. "Students from around the world are making Fresno State their destination, and faculty at Fresno State are leading international research and study programs that take our mission as an engaged university to new levels of achievement."
The university regularly hosts nearly 600 international students and 50 visiting scholars or guest lecturers, with assistance from the office of International Student Services and Programs (ISSP). Dr. Lucia Hammar, director of ISSP, said these students and visitors have opportunities to talk with campus students and faculty, cultivating greater understanding.
"It enriches the campus and this valley to have students and scholars from other countries come here and share their world with us, and allow us to share our world with them," Hammar said. "It helps us prepare students here for world citizenship."
One highlight is the annual International Culture Night that features multicultural entertainment and provides an occasion for people to connect and learn about each other. In addition, the weekly International Coffee Hour is a hub for informal talks with visiting students and faculty, and the CineCulture Club shows a number of foreign films. Fresno State, in general, opens the campus to community cultural events.
Meanwhile, Fresno State keeps exploring ways to increase its worldwide endeavors. Its colleges and departments include international committees dedicated to promoting a global vision within their programs. Here's just a sample of their efforts:
Jordan College of Agricultural Sciences and Technology
The college is incorporating the global complexity of agriculture, natural resources, business and politics. It was the first to participate in the 1-2-1 Dual Degree Program, with universities in China. Through this program, Chinese students can attend Fresno State to complete dual degrees – the first five students were graduated in 2011.
This past year, more than 70 agriculture students gained vital educational experiences abroad, including a field to fork analysis of China agriculture; an overview of the Irish dairy industry; food science and plant science in the West Indies; and viticulture and enology in Switzerland.
Research also is a key activity. For example, recent international research was supported by Cotton Incorporated. Studies – conducted through the Center for Agricultural Business and including faculty from the Department of Agricultural Economics – last year focused on China. In 2011-12, it will be India. Also, faculty members from the Department of Industrial Technology recently participated in research in India, South Korea and Sri Lanka.
Jordan College has hosted visiting scientists and programs at the Fresno campus. For example, scientists have come from Brazil, China, France, Italy, Russia and South Korea. The college has hosted many small groups – from nations such as Nigeria and Egypt – for one-day tours and workshops. In addition, it conducted workshops on assessing student performance for Sri Lanka's University of Peradeniya agricultural faculty and hosted three Wayambi University faculty members from Sri Lanka for a 10-day curriculum and development workshop.
The college also has trained U.S. Marines in "Rapid Assessment of Farming Systems in Non-Secured Regions" before they deployed to Afghanistan.
Craig School of Business
Students are encouraged to gain first-hand knowledge of the global economy through the school's International Business Program. In 2010-11 alone, more than 250 students participated via partnerships with 23 universities in 12 countries. About half the group were Fresno State students studying abroad, while the rest were international students coming to Fresno State for a semester.
A summer study abroad program draws the largest participation. In summer of 2011, for example, 125 students participated. Classes began at Fresno State and concluded with a two-week session overseas – undergraduates traveled to London or Sydney, Australia, while graduate students went to Dijon, France, and Brussels, Belgium. A similar number of students will study abroad in summer 2012.
Each fall semester, the school offers the Executive MBA cohort that concludes with a class abroad; the session in recent years has gone to Beijing and Hong Kong. The school also continued its coordination of two international conferences: the 22nd Asian-Pacific Conference on International  Accounting Issues in Australia and the 18th Global Finance Conference in Bangkok, Thailand.
College of Science and Mathematics
The college is involved in the historic Large Hadron Collider, the world's largest science experiment near Geneva, Switzerland. The college is gathering and analyzing data for the portion of the experiment involving the ATLAS detector and particle physics, while Fresno State students have participated in projects at the Geneva site. The experience has given students an opportunity to work with world-class scientists, including Nobel laureates.
The college also offers the South Pacific Semester in New Zealand and Australia, which enhances students' knowledge of different cultures, politics and natural history. Since 1989, several hundred students have taken part, completing general education requirements in life and physical sciences as well as in a third area, such as art history.
Several departments are hosting international scholars, including a Fulbright teaching fellow from Chile and a post-doctoral researcher from India.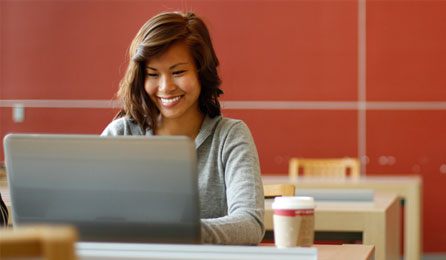 College of Health and Human Services
The college, known for its professional education program that prepares students for the emerging needs of residents and health and human services providers, encourages students to develop a global perspective.
For example, students have participated in international chat rooms with social work students in Finland since 2007; enrolled in short-term programs in Hong Kong and India to learn the function of social service agencies abroad; and have studied in the speech pathology graduate program with students recruited from India. In fall 2011, a new general education course was offered entitled "International Tourism: Multicultural Issues and Impacts."
Faculty members have published in international journals. They also have presented research and collaborated with international colleagues in countries such as Canada, Colombia, Finland, Greece, Japan, Spain and Thailand. The Department of Nursing has partnered with Thailand's Ministry of Public Health for a one-month summer program in which nurse practitioner faculty from Thailand learn new teaching methods. The Department of Physical Therapy's collaboration with Japan's Niigata University has expanded opportunities for visiting students and faculty to connect with the college's learning laboratories, such as the Gait and Balance Clinic and the E.D.G.E. Challenge Course.
College of Social Sciences
The college encourages studying abroad and is involved in several international programs. The Department of Geography offered a course entitled "Environmental Impact Assessment" for sustainable waste management at the University of Tribhuvan, Nepal. Five University of Wyoming students and one from Fresno State took the course in Nepal.
The Department of Criminology has continued its participation in research projects with the Tokiwa International Victimology Institute in Japan and by offering a foreign study program in Israel. In the past year, two American Humanics Program students participated in international internship programs at Camp Adventure in England (through the University of Northern Iowa) and at the Yanapuma Foundation in Ecuador.
As for faculty, a member of the Department of Political Science applied to the University Studies Abroad Consortium to teach in Chengdu, China and has been accepted for summer 2012.
The college also is actively seeking international students to participate in the 1-2-1 Dual Degree Program with universities in China. As of May 2011, the college proposed recruiting 70 students from China in 2012-13.
Lyles College of Engineering
The working vision of Lyles College of Engineering includes infusing internationalization into its programs to produce engineers and construction managers who can be leaders on a globally competitive scale.
The college already has an active Engineers Without Borders student chapter, and its members have traveled to Cambodia to share their skills and knowledge. During the 2011-12 winter break, a team of students traveled to Cambodia to work with a university there. The college encourages students to participate in projects that could lead to interest in international programs. These regional community service opportunities include Habitat for Humanity as well as the Eco-Village project, which explores new materials and designs for sustainable emergency housing.
In recent years, the college has hosted four visiting international scholars who have collaborated with faculty and students on research. In addition, a faculty member currently is engaged in research supported by a grant from South Korea's Samsung-Thales corporation. The college also plans to continue its relationship with the University of Navarra in Spain.
The college will work on increasing its enrollment of international students through endeavors such as the 1-2-1 Dual Degree Program with universities in China. The college presently is working with a university in Sri Lanka on an upper division transfer program in engineering and construction management. The college also has plans for thematic workshops and seminars on cultural and business aspects of globalization in engineering and construction management professions. And, it wants to form partnerships with companies in the San Joaquin Valley and beyond to foster growth in international service and internships.
College of Arts and Humanities
The College of Arts and Humanities continues to offer its popular London Program, in which students earn university credit while living abroad and learning about England's literature, theatre,  art and architecture. In addition, students are strongly encouraged to participate in the CSU Overseas Programs as well as the National Student Exchange Program coordinated by the Division of Continuing and Global Education.
On campus, the college offers degree programs in Spanish and French; minors in Spanish, French, Japanese, Armenian studies, and Chinese; and interdisciplinary minors in Middle East studies and language studies.
Students in any major can enhance their degree objective with these minors, which provide a solid foundation of understanding and language skills for interaction in a global society. Students also can elect to enroll in language and culture courses in Persian, Arabic, Hmong, German and Italian, as well as the classical languages Latin and Greek.
Kremen School of Education and Human Development
The Kremen School has taken a variety of steps to broaden its efforts in facilitating internationalization experiences for its students, faculty and staff. An International Education Committee develops recommendations and activities to achieve this goal.
In 2010-11, the committee established a Web page (www.csufresno.edu/kremen/international) that includes information about international events on campus; global projects and conferences; minutes from committee meetings; and links to other related sites. The committee that year also hosted a reception for two academics from China, who were former faculty at the Kremen School.
The school also participates in International Education Week at Fresno State. For example, the International Education Committee, with the Continuing and Global Education division, sponsored a speaker for the annual event.
Objectives in 2012 include showcasing international research, publications and presentations produced by Kremen faculty; continued participation in International Education Week; and continued pursuit of projects that develop relations with academics and students in other countries.